Free Delivery
On All Orders over €99

Click & Collect
Order Online, Collect Instore

Trade Account Inuiries
Contact us Today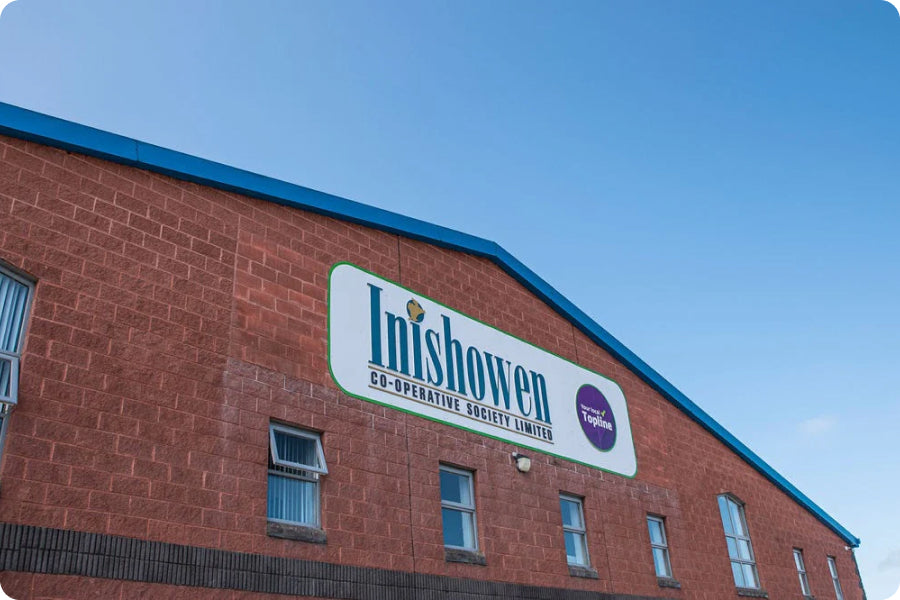 Inishowen Co-op is located on the beautiful Inishowen Peninsula in county Donegal and online to our loyal customers throughout the world.
A major retail destination for all Outdoor, Garden, DIY, Building, Clothing, Household and Agri products.A community Co-operative for over 60 years we are also proud members of the Topline group offering you quality brands, competitively priced and backed up with great customer service and supports. While visiting our online store make sure you sign up for our current news and special offers. On social media you will find us on Facebook and Instagram where you will learn more about Inishowen Co-op and all the team.
Inishowen Co-Op Our History
Farmers on the Inishowen Peninsula have always had a co-operative spirit, supporting each other through the hard times and the good. From its earliest seeds to the present day, Inishowen Co-op has embodied and reflected these values.

The formation of Inishowen Co-op came at a time when Irish farming was beginning to emerge from an economic "straight jacket" that lasted from the 1930s. The work and effort of farmers from all over Inishowen to raise the capital to fund the purchase of fertilizer and then progressing to set up the Co-op cannot be overestimated. Their goal was that feed, fertilizers and agricultural goods would be made available at competitive prices. This community ethos and support continues to this very day.

Join us on a journey through the timeline of Inishowen Co-op from the early days of set up right through to modern day.

"Foremost among the area's strengths was the hard-work ethic embedded in the Inishowen farmer, who was honest-beyond- measure, and with a propensity for helping out a fellow traveller. They were also possessed of a high degree of inventiveness."