Inishowen Co-Op Health & Wellbeing Event a Huge Success!
Posted by LIZZIE KELLY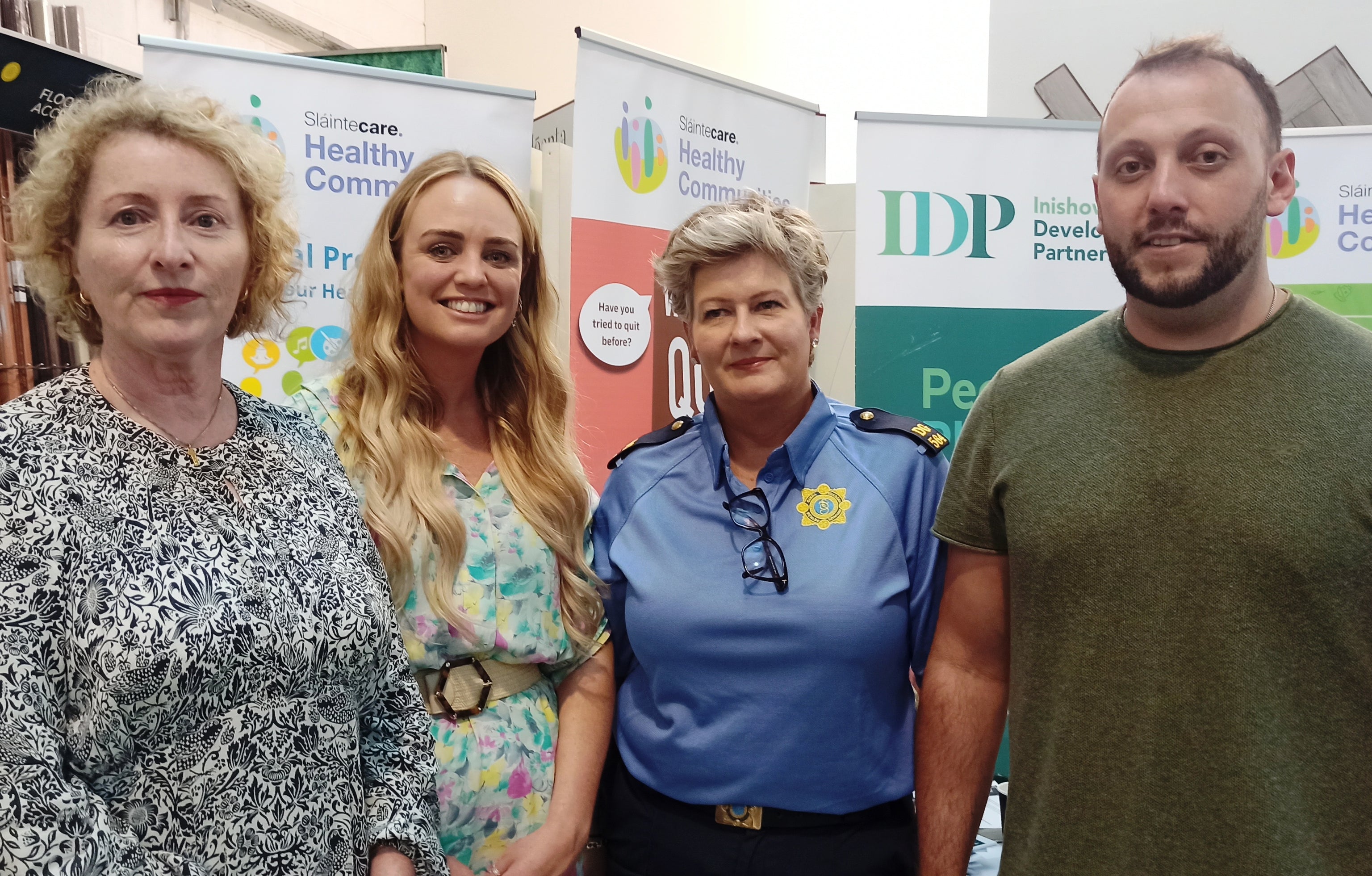 The recent Inishowen Co-Op Community Health & Well being Event held on September 14th at our Carndonagh branch was a huge success, with exceptional turnout and overwhelming positivity.
It was an evening of community coming together to learn more about what's on offer in the region and to listen to exceptional speakers regarding health and well being . 
John Hegarty, ICOP Technical Advisor, took on the role of MC for the evening. His expertise ensured that the proceedings ran smoothly from start to finish!
 Roisin Doherty, practice nurse, emphasized the importance of regular medical checks and the seasonal significance of vaccinations. "Self-care is a priority, not a luxury. Act now in advance," Roisin urged.
 Dr. Breda Friel, Senior Lecturer and Course Director at Ulster University Magee, debunked various life myths that often add unnecessary stress to our lives. She encouraged the audience to "open up to support from others" and reinforced that "it's okay not to be okay."  Breda urged us to "Review and reflect and recover in the here and now, dealing with what we can handle one day at a time".
 Niamh Britton, Community Food and Nutritionist IDP, guided attendees through the food pyramid and discussed the importance of a balanced diet for a healthy mind and body. She also shared insights on portion sizes, encouraging healthier alternatives like brown rice over white and introduced "superfoods" such as blueberries, pumpkin seeds, ginger, turmeric, and spinach.
Community Garda Anna McGranaghan provided a heartfelt discussion on mental health and well-being. She inspired the audience with her mantra of Faith, Trust, and Hope, advocating for the embrace of positive change in our lives.
Various community groups and community partners  with Inishowen Co-Op added depth to the event, offering a range of activities and initiatives for those present to participate in throughout the winter months.
Inishowen Co-Op also presented our community partners Insight Inishowen with a cheque on the night to help them continue the great work that they do in the community.
Inishowen Co-Op want to thank everyone for joining us on the night and look forward to seeing you all again soon at their next community event.
For more updates and information about upcoming events, visit Inishowen Co-Op Facebook page or our their new website www.inishowencoop.com.
Collection 2019
Sale 70% Off
Third slide